Join Us - Support Wreaths Across America
Join Us - Support Wreaths Across America
Showing support for our Veterans has always been important to us at the Nampa Chamber.
Recently, we were introduced to Wreaths Across America. Wreaths Across America raises money to provide wreaths to cemeteries to place on Veterans graves. These wreaths are placed during their annual event, simultaneously at Arlington Cemetery and hundreds of cemeteries all over the United States. Now for the first time coming to Nampa. Wreath Day is December 18th in Nampa at Kohlerlawn Cemetery. There will be a brief ceremony at 10 am, followed by a group of volunteers placing the wreaths on veterans' graves.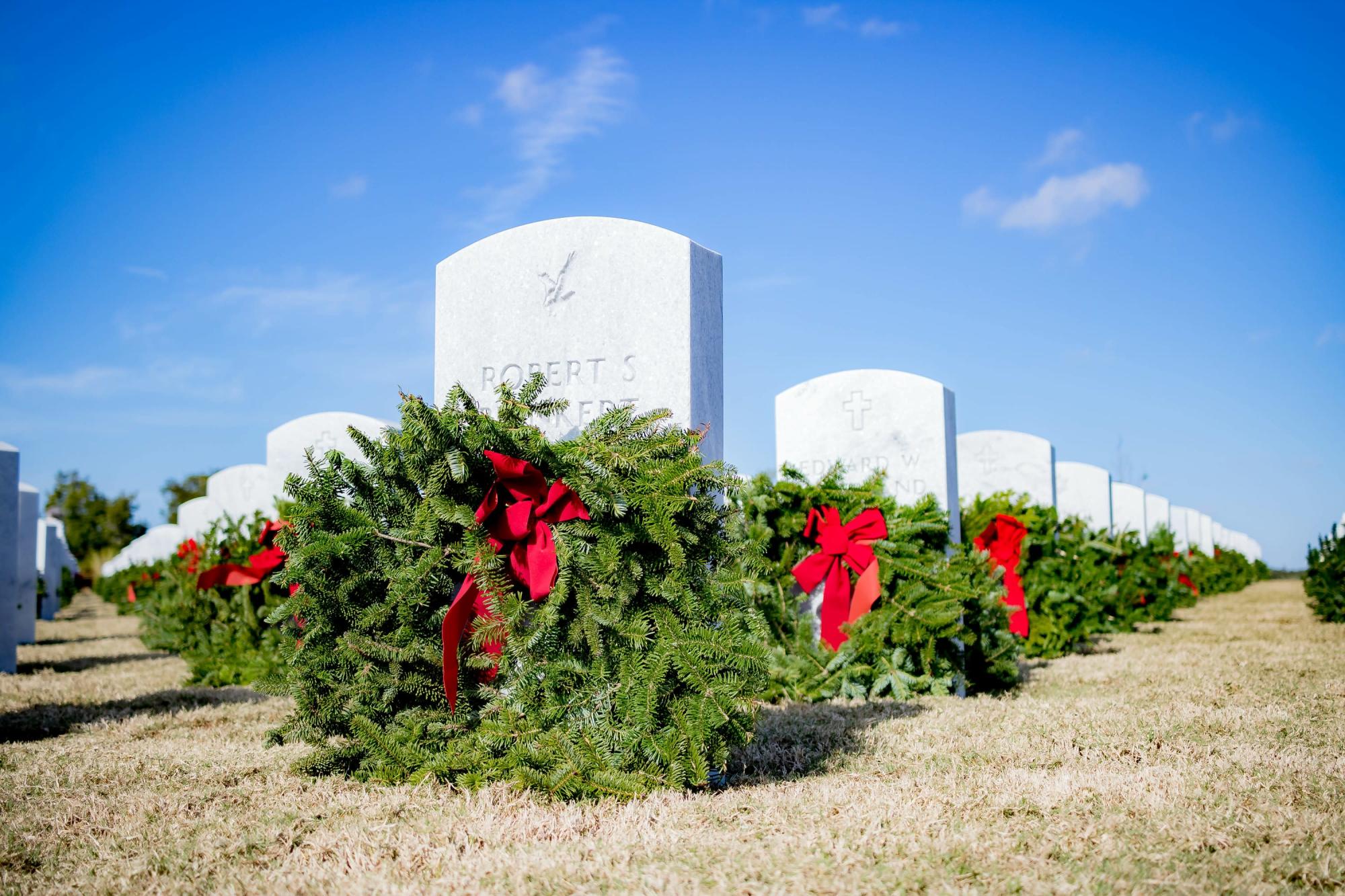 Purchasing a wreath is a small sacrifice on our part. However, it is a powerful visual attempt to show our support for our men and women who sacrificed their lives to serve and protect our Country.
100% of the money donated goes directly to WAA to purchase wreaths. We are not sure how many men and women we will honor, but doing nothing is unacceptable. The number of wreaths we sponsor is the exact number that volunteers will place at the cemetery. All donations to WAA are tax-deductible, and you will receive a 501c3 receipt for your donation.
There are two ways you can choose to support:
Sponsor a wreath(s). You can do it on behalf of your family, your company, or in honor and memory of a lost one.

Volunteer at the cemetery the day of the event (December 18th at 10 am) to help place the wreaths on the headstones.
* Choose to do one or both of these acts of kindness
* Last day to sponsor a wreath is November 29th (that will assure your sponsorship is matched with a local veteran here in Nampa).
For more information or to sign up to sponsor a wreath or volunteer, go to: https://wreathsacrossamerica.org/pages/167373
To view a short video about what Wreath's Across America is and how it got started, please go to: https://youtu.be/5_-EW6a_VAs (2.22 seconds)
I cannot think of anything more special to me, both personally and professionally, than the thought of our local cemetery being covered with support and having hundreds of wreaths placed on the graves of our local veterans.
Think of the smile you will bring to the face of a loved one who visits their lost family member who served our Country. As they show up to the cemetery this Holiday Season, they will see these majestic wreaths carefully placed with a red bow at the foot of the headstone as a simple gesture of kindness from their community, letting them know they are loved and not forgotten.
This is the first time Wreaths Across America will take place in Nampa. I hope we break records in our support for our Veterans and show them our true Nampa spirit!
Please consider supporting Wreaths Across America. I have sponsored my wreaths. Please join me! Please forward this on to friends and family that may also want to show their support.
Images