Member Spotlight: Estrella Pedroza, WaFd Bank
Member Spotlight: Estrella Pedroza, WaFd Bank
We are thrilled to highlight Estrella Pedroza in this month's member spotlight. For your chance to be featured in a future spotlight, be sure to join us at our Coffee Connect.
WAFD BANK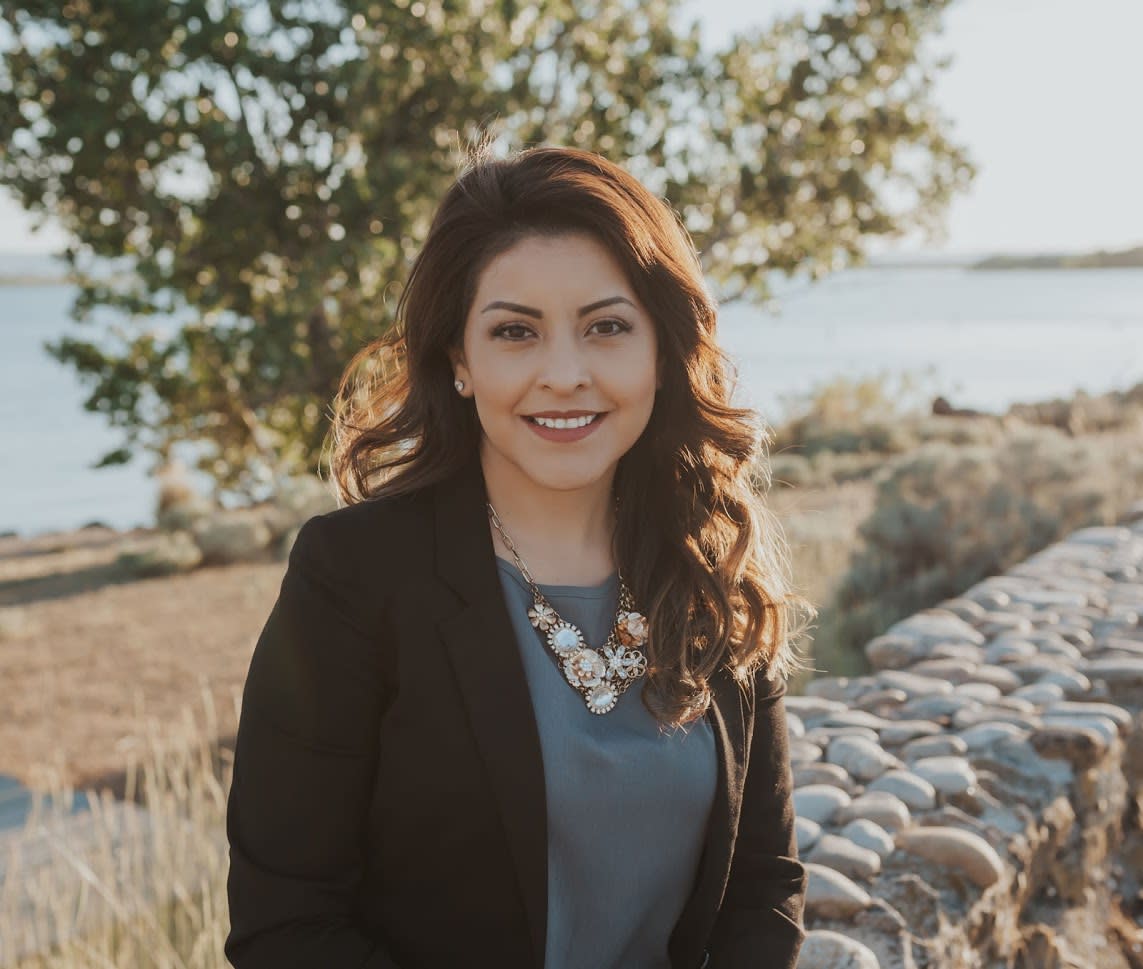 Name: Estrella Pedroza
Business Name: WaFd Bank
Website: wafdbank.com
Job Title: Assistant Branch Manager
Tell us about your organization: WaFd Bank is a national bank, but we've tried to act more like a reliable next door neighbor. Ever since we got our start back in 1917, we've been helping to build healthy, thriving communities. And, as active members of our communities, we're truly invested in clients like you—delivering simple, straightforward banking solutions to help you make the most of your money. Our story is simple. Just like our approach to banking. It all started back in 1917. A group of local businessmen established Ballard Savings and Loan Association in a fishing and lumber community just north of Seattle, Washington. More than a century later, we continue to provide one-on-one, friendly and professional service. No phone trees. No jumping through hoops. Just the personal attention and customized, expert advice you deserve. Call our Client Care Center seven days a week. We believe in supporting our communities. That's why we created the Washington Federal Foundation—to facilitate giving to local nonprofits that serve the needs of low- and moderate-income individuals. Over 230 offices to serve you. From checking, savings and retirement accounts to home loan and corporate real estate financing, WaFd Bank is ready to help bring clarity to banking. We operate in eight western states, including Arizona, Idaho, Nevada, New Mexico, Oregon, Texas, Utah, and Washington. Our common-sense, disciplined approach has stood the test of time and made us one of the strongest financial institutions in America. Find a location near you.
What makes WaFd unique? Residents of the great state of Idaho trust WaFd Bank for their personal and commercial banking needs. We serve our clients in the Gem State with over 25 locations that stretch from Sandpoint to Boise and Twin Falls. For more than 100 years, Idahoans have trusted us to help secure the future of their families and their businesses.
Whether you are looking for full-service personal or commercial accounts we are here to make your banking simple. Starting with Idaho free checking, online account opening, mobile deposit, Idaho construction loans, and contactless debit cards we are available 24/7 to make banking quick and easy. You can visit one of our branches today to talk with a friendly banker or open your account online. See why we were voted best bank three years in a row by Money.com and Newsweek's Best Big Bank!
"You in 2": Every day I am here on earth is a gift, which is why I try to live with purpose and intention. I love dancing, traveling, and spending time with my loving family, friends, and my puppy Dante.
What's something you've learned recently you think others should know? At the very end, what really matters is who we spent our time with. Did you laugh together? Did you love each other? Were you kind to one another? Because memories are the only things we leave behind.
What is one business tip you've learned you wish someone had told you when you started? Getting involved in your community is a gift that will open doors in your professional and personal life. It gives you the opportunity to build a network that can last a lifetime.
What is your proudest accomplishment? Becoming a successful woman that makes my family proud.
Images