Member Spotlight: Mike Teeter, PrimeLending
Member Spotlight: Mike Teeter, PrimeLending
PrimeLending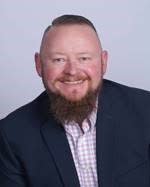 Name: Mike Teeter
Business Name: PrimeLending
Website: https://lo.primelending.com/nampaid/
Job Title: Production Manager
Tell us about your organization: PrimeLending is a national mortgage lender that provides a wide array of loan products, including fixed- and adjustable-rate mortgages, FHA and VA loans, jumbo loans, refinancing options, renovation loans and relocation programs. We offer a variety of home loan programs for a range of credit scores and with various down payment options.
Since 1986, we've helped over 500,000 homeowners buy a new home, fix up a current home or refinance. If you are in the market for a home loan, we can help you make the right decisions and have a rewarding experience along the way. For us, it really is Home Loans Made Simple®.
What Makes PrimeLending Unique? We are the only lender in the State offering Renovation Loans with more than 20 options to choose from.
"You in 2": I am a Nampa Idaho native of over 40 years, I love spending time with family and friends enjoying all that Idaho has to offer. Having the opportunity to be a positive influence in the lives and futures of our community is an honor that I continue to cherish.
What's something you've learned recently you think others should know? Time is one of the few things you can't get back so don't be afraid to live, love and make a difference while you are here!
What is one business tip you've learned you wish someone had told you when you started? The people who work for you will always be more important than the people you work for.
What is your proudest accomplishment? Serving our community for 11 years in Law Enforcement.